HOW TO MAKE MONEY ON YOUTUBE
MAKE MONEY ONLINE IN JUST 12 MINUTES
Tennis pro Fernando Verdasco, who was once ranked among the world's top 10 male players, is being condemned for his harsh treatment of a ball boy who failed to bring him a towel fast enough during last month's Shenzhen Open in China.
Footage of the 34-year-old Spaniard berating the boy was widely circulated online and several tennis luminaries have weighed in, Agence France-Presse reported.
"Not cool… at all…," tweeted tennis great Chris Evert.
"What about a rule that makes players get their own towels?," tweeted Judy Murray, a tennis coach and mother of multi-Grand Slam winner Andy Murray.
Speaking the Shanghai Masters this week, Roger Federer, 37, said tennis must set high standards for treatment of support personnel, but acknowledged the extreme pressure that players face.
"The show's got to (keep) moving on. So all this stuff, it's quite hectic to be quite honest, even though it seems like we have a lot of time."
At next month's Next Gent ATP Finals in Milan, a towel rack will be placed in the back of the court to remove "the onus on ball kids to handle towels," the ATP said.
Verdasco's outburst last month was not his first. During a tournament in Hamburg, Germany, earlier this year he threw a towel at a ball boy.
DEAD SIMPLE TRICK BRINGS ANY BATTERY BACK TO LIFE ( NEVER BUY BATTERIES EVER AGAIN )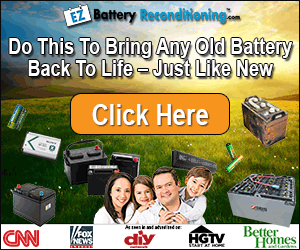 <